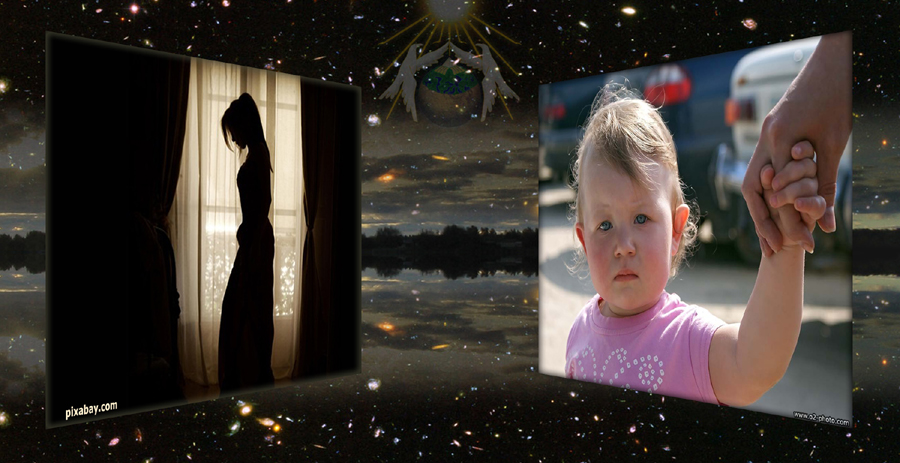 Now the world needs cross-border cooperation more than ever

The globalized economy is quickly moving capital, people, products and services. Now we need to add pandemics to it.
Corona is a medical thing, but a pandemic is political. I'm not going to get involved in medicine, but the problems caused by the political system I have taken a hard line.
The pandemic will cause enormous damage to the people, businesses and, in particular, to the state economy. That is why it is important for you to be involved in the change as well.
– If there is no Constitutional Court in your country, demand that it will be established. (Finland have not.)
– By putting pressure on politicians to change legislation and repair democracy.
– By purchasing mainly domestically made products and services. And prefer from neighboring area.
– Remember, there is no state money, there is only taxpayers' money. That is, what you get from the state must be paid back in taxes. The same applies to government's loans, you are one of the payers. You pay more taxes or get less social support.
– Do not ask for money from the state for any purpose for which you can get the money by yourself, together with friends or in some other way of joint acquisition.
– All the things you can do by yourself, takes away power from politicians to decide behalf of you.
– Beware of over-indebtedness. It's a market economy way to get your property up for sale… cheaply.
What kind of repairs are needed
As a result of the Corona pandemic, people around the world are beginning to realize that large population centers, such as huge metropolises, are not safe places. Large numbers of people are moving and living close to each other, which is an excellent prerequisite for the rapid spread of pandemics.
In view of the future and possible new pandemics, it should be possible to control concentration of the population, even deliberately decentralize. It should also be possible to curb cross-border movement. However, this need not be done through prohibitions. Not by restricting the migration of people and traveling, but by changing the law to favor human work as much as automation and information technology.
People move to cities because the legislation favors large companies and large growth centers. This is due to the fact that decades ago the political system gave the dominion to the Capital Markets, Stock markets and Commodities markets and other "production" where money is being made by money.
So, Corona virus pandemic is caused by market economy. Not the Corona virus itself but how it has spread round of the world so fast. Of course, there will always born new types of viral diseases. They cannot be prevented by legislative changes, but with it they can be slowed down enough to develop a vaccine before it becomes a pandemic.
However, correcting the legislation does not mean banning world trade and other interactions, but changing the focus from favoring exports to keeping the trade balance positive. This is done by giving the domestic market the better conditions than at present to act against imports.
The role of banks in maintaining a market economy and continued growth
Banks and central banks maintain the current system by lending money that they make largely from emptiness.
YLE radio on March 20, 2020 Special interview of the President of the Republic Sauli Niinistö https://areena.yle.fi/1-50443736
The interviewer's question begins at 18:03.
"Well, an even bigger picture of the whole Euro zone. What do you think the Euro zone will withstand this. We have the Euro crisis in the background there, which tail is still visible in this Euro zone economy, and now such a new one is coming on, so how do we deal with this?
To this the President replies:
"I have for some time, and now, in particular, somehow ended up into such a conclusion that the financial, monetary world has changed completely its position. By this I mean that the European Central Bank in a certain way creates new money into own balance sheet, without that there would be any concrete deposit or guarantees behind it. And with this game here has gone ten years, now the game is just expanding. Hoping that only the mutual trust in the monetary system will be maintained. Then we have just big numbers. I would say like that."
European Central Bank / Capital subscription
The capital of the ECB comes from the national central banks (NCBs) of all EU Member States and amounts to €10 825 007 069.61 (about €10.8 billion).
Balance sheettotal in 2018: € 4702 billion (2017: € 4468 billion)
Source: European Central Bank https://www.ecb.europa.eu/
EU countries are jointly liable for the European Central Bank's balance sheet, which consists largely of corporate government bonds purchased by the central bank. Think now, the money made from emptiness, which is the responsibility of all EU countries, is redeeming government bonds from lenders. From banks and investors.
The total population of the European Union member states is almost 450 million, which means that Finland is responsible for more than 57 billion euros. Which is about the same as the state's annual budget under normal conditions. For one Finn, it is about 10,400 euros.
But how much is it after a pandemic? ..in addition to Finland's government debt, which will be about 25,000 euros per inhabitant. While part of it is certainly from the European Central Bank, still in debt of around EUR 30 000 per inhabitant, there is a lot to pay. When you take into account the debts of Finns about EUR 120 billion at the personal and corporate level, there comes about EUR 20,000 more payable per inhabitant . Thus, the average debt of a one is about EUR 50 000 and for a family of four about 200,000 euros.
The United States is seen as the locomotive of the world economy, yet or perhaps that is why federal debt alone is more than $ 62,000 per citizen.
(Wednesday, 15.4.2020 European Central Bank 1 € = 1.0903 USD 1 USD = 0.9172 €)
World debt
On a global scale, significantly lower debt burdens for poor countries reduce the average.
According to data from the Institute of International Finance, the world's total debt surged by about $9 trillion in the first three quarters of 2019, bringing the world's total debt load to $253 trillion, to 322% of GDP (Gross Domestic Product)— a record high.
$ 253,000,000,000,000
The world population in 2019 is estimated at 7.8 billion
Debt per resident $ 32,435 from baby to grandfather, including all the world's poor.
Reijo Lahdenperä
I recommend next http://reijolahdenpera.com/messages-for-the-politicians/